#blogtour – Spring at the Little Duck Pond Café by Rosie Green @Rosie_Green1988 @rararesources #GuestPost #giveaway
Welcome to my stop on the blog tour for Spring at the Little Duck Pond Café by Rosie Green. I'd like to thank Rachel Gilbey from Rachel's Random Resources for asking me to take part.
I have a fab guest post by Rosie for you today, all about her self-publishing adventure, and there's also a lovely giveaway for you to enter.
Fleeing from a romance gone wrong, Ellie Farmer arrives in the pretty little village of Sunnybrook, hoping for a brand new start that most definitely does not include love! Following an unscheduled soak in the village duck pond, she meets Sylvia, who runs the nearby Duck Pond Café. Renting the little flat above the café seems like the answer to Ellie's prayers. It's only for six months, which will give her time to sort out her life, far away from cheating fiancé Richard.

But is running away from your past ever really the answer?

Clashing with the mysterious and brooding Zak Chamberlain, an author with a bad case of writer's block, is definitely not what Ellie needs right now. And then there's Sylvia, who's clinging so hard to her past, she's in danger of losing the quaint but run-down Duck Pond Café altogether.

Can Ellie find the answers she desperately needs in Sunnybrook? And will she be able to help save Sylvia's little Duck Pond Café from closure?
This novella is part of a trilogy:
Spring at The Little Duck Pond Café
Summer at The Little Duck Pond Café
Winter at The Little Duck Pond Café
You can buy Spring at the Little Duck Pond Café now in ebook for just 99p.
---
My Self-Publishing Adventure by Rosie Green
Since my debut novel was published just over three years ago, I have been having a whale of a time! Writing has always been my passion, ever since I was a bookish kid and couldn't wait to get my hands on the next Enid Blyton. She was my idol – and I still have so much to thank her for. As well as stoking my passion for reading, she inspired me to start writing myself, and my goal from being about nine was to see my name on the front of a book jacket.
It only took another forty years before that dream came true (!) but it was well worth the wait. I've so far published seven romantic comedy novels with a traditional publishing house and I'm so grateful for all I have learned and carry on learning under their brilliant guidance.
And now I'm embarking on another little adventure, which is almost as exciting!
The idea of a series of novellas, centred around The Little Duck Pond Café, has been bubbling away in my mind for a while now – and a couple of months ago, I decided the time was right to take the plunge and venture down the self-publishing route.
The publication of Spring at the Little Duck Pond Café is the culmination of many weeks of work and I'm just hoping readers will enjoy reading it as much as I thoroughly enjoyed writing it.
It has not been without its challenges, however! There have been a few times recently when I found myself sighing for the brilliant support I can always count on from my publishing team.
There are, indeed, a whole host of advantages to going down the traditional route. You have an established professional team to work with – from editors and cover designers to formatters and marketing. You are never on your own because there is always someone to turn to for advice and guidance When my first book came out, I was a total novice at social media. I'm still not brilliant at it, but thanks to the support of my publisher, I'm now on Twitter and am even thinking of starting a blog. I doubt I would have had the confidence on my own.
In contrast, publishing a novella myself has been a fascinating experience but quite a steep learning curve.
Having total creative control over the content and design of the book has been scary and exciting all at once. The story and its title and cover design have obviously been entirely my own choosing, although I've had the help and guidance of five talented people who have been invaluable in helping this novella get to market – Rachel Gilbey (marketing), Cara Armstrong (editing), Berni Stevens (cover design), Matt Maguire (formatting), and finally, my lovely son who patiently sat beside me (patience is not something teenagers are usually renowned for) and hardly raised an eyebrow at all as his mum flapped about uploading the book onto Amazon.
That whole process took about two hours. I was dreading it, but apart from wondering what the heck my IBAN number was and spending ages on the phone to my bank to procure it, the process turned out to be fairly straightforward.
The elation I felt when only five hours later, my novella was up for pre-order on Amazon was a wonderful feeling. Even my cool son was grinning all over his face in triumph. Definitely a great bonding exercise!
I'm only at the beginning of this self-publishing journey. I still have to sell some books. But whatever happens, so far, it's been a blast!
Congratulations, Rosie! I'm quite sure that self-publishing will turn out to have been a complete success for you.
---

Win wooden Duck ornament and chocolates (Open to UK Only).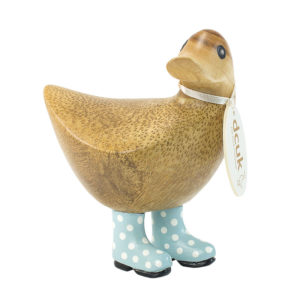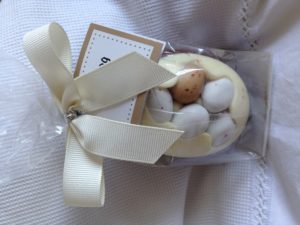 During each day of this blog tour, clues will be revealed to the true identity of Rosie Green.
Today's Clue is:

My Christmas release last year featured the gorgeous Log Fire Cabin.
In order to enter, you need to follow Rosie Green on Twitter, RT the tweet linked to below and then take a guess using the hashtag #WhoisRosieGreen.
https://twitter.com/Rosie_Green1988/status/978271556068630528
You may guess more than once.
All entries using the hash tag will be entered, and the giveaway closes 23:00 BST 12th April.
The identity of Rosie Green will be revealed on twitter after 12th April as will the giveaway winner.
Good luck and don't forget to look at posts on other days of this tour, for more clues.
---

---

Rosie Green has been scribbling stories ever since she was little. Back then they were rip-roaring adventure tales with a young heroine in perilous danger of falling off a cliff or being tied up by 'the baddies'. Thankfully, Rosie has moved on somewhat, and now much prefers to write romantic comedies that melt your heart and make you smile, with really not much perilous danger involved at all, unless you count the heroine losing her heart in love.
Rosie's brand new series of novellas is centred on life in a village café. The first, Spring at the Little Duck Pond Café, is out on March 22nd 2018.