#blogtour – Murder on the Run by Lesley Cookman @LesleyCookman @BrookCottagebks #suspense #giveaway
I'm so pleased today to be posting a promo post to let you all know about Murder on the Run by Lesley Cookman as part of the blog tour.
Genre: Cosy Crime/Women's Contemporary Fiction
Release Date: December 1st and January 31st
Publisher: Accent Press
The world of running is completely alien to Libby Sarjeant and her friend Fran Wolfe, but when Libby's son Adam and Fran's stepdaughter Sophie join the Nethergate Harriers, they have to take an interest. And when one of the runners goes missing in the middle of the Nethergate 5K, they take more than an interest! It's not long before a body is found – and Libby and Fran are caught up in another investigation…

The seventeenth instalment in the hugely popular Libby Sarjeant murder mystery series.
If you like to follow characters through a series then this is perfect for you. It's out now to buy and here are the links:
Or……….you could try and win an e-copy! Enter below and good luck.
---

---
About the Author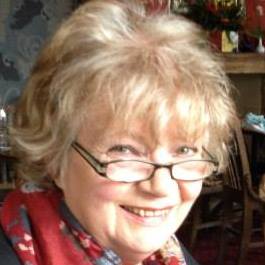 Lesley Cookman is a former model, actor, DJ and air stewardess, among other things. She has been writing for money for nearly 40 years (no, I know she doesn't look old enough), her particular areas of interest being Theatre, Old Time Music Hall and Pantomime. She lives on the Kent Coast and has four grown up Performing Children and two cats.