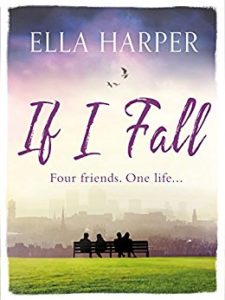 #blogtour – If I Fall by Ella Harper @Ella__Harper @canelo_co #GuestPost
Welcome to my stop on the blog tour for If I Fall by Ella Harper. Thank you to Ellie Pilcher from Canelo for the spot on the tour and for providing a copy of the book. I have a guest post from Ella for you today about how she finds her inspiration, but first let's see what the book is about:

Four university friends, four devastating secrets.

I'm really sorry for what I'm about to do…

It's fifteen years since graduation, and Connie, Jonas, JJ and Layla have managed to remain close despite the odds. They've supported each other, but are some things too big for friendship?

Connie is desperate to maintain the veneer of perfect family life.

Jonas is feeling the pressure at work.

Layla's career is unravelling thanks to her ill mother

JJ's past is catching up with him.

When they stumble and fall, who will be there to catch them?

A truly powerful and unforgettable story of love, friendship, and real life, If I Fall is perfect for readers of Alice Peterson, Amanda Prowse and Lianne Moriarty.
Buy Links:
---

How I find my Inspiration by Ella Harper
People often ask me how I find inspiration to write my novels and I find it a fairly tricky question to answer. This is because I find inspiration from all sorts of random places and often it can be a tiny thing that sets my mind on fire and I go off at a tangent, thinking about how I can develop the idea and work it into a novel.
Most of my inspiration comes from my deep fascination with people. With their lives, relationships, friendships, jobs and social lives. I think if I wasn't a writer (and a Pilates instructor), I would most likely be a therapist as one of things I love doing is talking to people and getting the lowdown on their lives. I eavesdrop shamelessly in cafes and shops and restaurants and by the time I have left, I will often have developed an entire back story for the couple sitting at the table next to me. Or the lady in front of me in the shopping queue. I will strike up a conversation with a perfect stranger and they will end up telling me their life story and I would sit and listen, enthralled, because it has made my mind shoot off at a tangent and I want to get home and write about it. It might be a small thing that was mentioned that caught my attention and that's the thing that has set off my creativity. People watching is one of my favourite pastimes.
Aside from being nosy, inspiration will come to me in many other ways. From reading authors from the same genre as me and also from different genres. Again, it might be some small detail in a novel that makes me question where something could go and if it's an issue I'm interested in, it makes me want to explore it further. Watching films, reading magazines will often cause something to spark in my mind and that will make me want to research it and push it to another level. As in, I often ask myself the question: What would I do if that happened to me? How would I act? Would I be upset or angry? Could I forgive that if that was my relationship?
With If I Fall, I was able to explore four sets of issues with four different characters and then link them together, which I loved. All of the issues were challenging to me – secrets and lies, difficult lives and I actually found some of it hard to write. But that's the best thing about being a writer; challenging yourself and pushing yourself into uncomfortable territory.
And here's the final place I find inspiration: looking at my own novels lined up on the book shelf! That might sound weird, but writers often doubt themselves and sometimes, I pick up one of my own novels and have a read of it. Remind myself of what I've achieved. And then I start writing again.
Lovely, thanks for sharing that with us, Ella.
---

---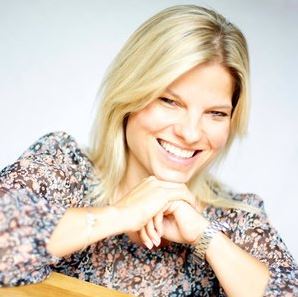 Ella Harper learned foreign languages, and imagined she might eventually get a glamorous job speaking French. After climbing her way up the banking ladder, Ella started idly mapping out the beginnings of a novel on an old laptop. When she realised her characters were more real to her than dividends and corporate actions ever could be, she left her job to become a writer.