#BlogTour #GuestPost About Location by Lizzie Lamb, Author of Girl in the Castle @lizzie_lamb #LoveBooksGroupTours
I'm delighted to welcome Lizzie Lamb to Short Book and Scribes today. She's the author of Girl in the Castle and will be talking today about the location of the book, both in terms of it being set in a place I love (the Scottish Highlands) but also in a castle. My thanks to Kelly Lacey from Love Books Group Tours for the place on the tour.
---

Her academic career in tatters, Dr Henriette Bruar needs somewhere to lay low, plan her comeback and restore her tarnished reputation. Fate takes her to a remote Scottish castle to auction the contents of an ancient library to pay the laird's mounting debts. The family are in deep mourning over a tragedy which happened years before, resulting in a toxic relationship between the laird and his son, Keir MacKenzie. Cue a phantom piper, a lost Jacobite treasure, and a cast of characters who – with Henri's help, encourage the MacKenzies to confront the past and move on. However – will the Girl in the Castle be able to return to university once her task is completed, and leave gorgeous, sexy Keir MacKenzie behind?
---

by Lizzie Lamb
Castle Tèarmannair
I called the castle in my novel Castle Tèarmannair, which means Guardian (in Gaelic). I imagined the family – the MacKenzies having lived there for centuries, having being given the castle by a grateful King Alexander III after helping defeat the Norwegians at the Battle of Largs (1263). At the beginning of the novel we learn that the MacKenzies are bankrupt, thanks to the extravagance of the current laird, Sir Malcolm MacKenzie, of that Ilk, who's lost most of the family fortune at the gaming tables in the south of France. His estranged son, Keir, can't bear to see his inheritance being frittered away and spends most of his year in British Columbia on his cousin's timber/logging business. Dr Henriette Bruar is hired by the laird to catalogue the castle library with a view to auctioning the contents. This brings her into conflict with the laird's heir, Keir MacKenzie, who returns from British Columbia when word reaches him of his father's plans.
Does Castle Tèarmannair exist?
I've based my imaginary castle on Castle Stalker which is situated in Appin on the A828 between Ballachulish and Connel just north of Oban. It sits smack in the middle of Loch Linnhe and looks as if it's been there forever. I first came upon it when we were exploring Wester Ross/Argyll and when I saw it I rubbed my eyes in disbelief. It's everything a castle in the highlands should be: solid, impregnable and proud of its history and inheritance. If you want to see Castle Stalker for yourself, the safest way is to leave your car in Castle Stalker View café car park. The road from Fort William to Oban is very busy and trying to pull into a layby to take photos is almost impossible. The best time for taking photographs is in the morning, once the sun sets behind the café it becomes lost in its own shadow and your photograph will lose clarity and definition.
Visiting Castle Stalker/Tèarmannair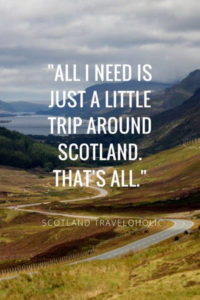 It is possible to visit Castle Stalker and be shown round by the current owner. You'll find everything you need to know about it here. Once you have booked your tour the owner (Ross Allward) collects you in his launch and takes you across to the castle. What could be more romantic? That trip over the loch gave me the idea for the opening scenes of Girl in the Castle when the heroine, Dr Henriette Bruar, is taken across to Castle Tèarmannair in the autumn gloom by a very bad-tempered family servant, Lachlan.
"Positioned in the front of the dinghy, wearing the life jacket the curmudgeonly ferryman had tossed at her feet, Henri stared through the mist. Was it her imagination, or were there really lights up ahead? Her heartbeat quickened; Castle Tèarmannair, a bolt hole, somewhere to hide. She forgot all about her woes and thought instead of the castle library she was commissioned to catalogue. Now she revised her opinion of her task. There would be ancient books or some other significant find which would restore her reputation."
Inspiration for my novel
Standing on the battlements of Castle Stalker and looking across to the shore, I imagined my heroine hiding away from the world in this solid, ancient castle, and started asking myself:  what had brought her here? How long would she remain? Would she be able to leave without a backward glance once cataloguing the library was completed? Or, would she be tied to the castle and its people forever?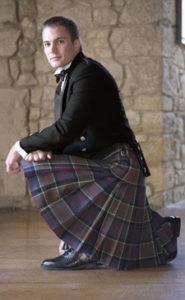 "Henri gazed out across the loch, shrouded in a shifting veil of low-lying mist. The castle appeared to float above it and the world beyond it seemed unreal, until she spotted Lachlan piloting his boat towards Tèarmannair. His head and shoulders were just visible above the swirling fog and Henri smiled, remembering Alice saying he could find his way home dead drunk or half asleep. A heron skimmed over the shifting mist, its spindly limbs trailing behind it as it hunted for breakfast. No doubt Lachlan would be looking for his, too, once the large dinghy was moored alongside the jetty. She'd been at Castle Tèarmannair over a month now, long enough for the spirit of the place to work its magic on her."
That brought me, naturally, to wondering about who she would be leaving behind and the hero, Gaelic speaking Keir MacKenzie, heir to the bankrupt estate, was born. In the best tradition of romantic heroes he has a tragic past, one which Henriette's love releases him from. But if you want to learn more, you'll have to read the novel.
Here's a snippet to whet your appetite and imagination: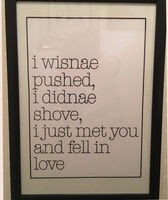 'Tha thu a' coimhead brèagha. Tha gaol agam ort.' He trailed light kisses across her collarbone and then the swell of her breasts above the shawl collar of her dress. Each kiss drew a shuddering response and she tilted her head back, offering herself up to him; encouraging him to explore lower—much lower. Finally releasing her, he held her at arm's length. 'You look beautiful. I love you,' he translated the Gaelic phrase."
One of the characters in the novel is Keir's Aunt Alice, a lowlander wo teaches Henri the less romantic sounding saying: I wisnae pushed/you didnae shove/ I just met you and fell in love.
That just about sums up Girl in the Castle.
If you'd like to read the opening chapters of Girl in the Castle, FREE, here's the link
---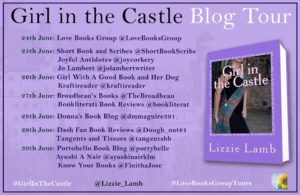 ---

After teaching her 1000th pupil and working as a deputy head teacher in a large primary school, Lizzie decided to pursue her first love: writing. She joined the Romantic Novelists' Association's New Writers' Scheme, wrote Tall, Dark and Kilted (2012), quickly followed by Boot Camp Bride. Although much of her time is taken up publicising her novels she published Scotch on the Rocks, which achieved Best Seller status within two weeks of appearing on Amazon. Her next novel, Girl in the Castle, reached #3 in the Amazon charts. Lizzie is a founder member of indie publishing group – New Romantics Press – and has co-hosted author events at Aspinall, St Pancras and Waterstones, Kensington, talking about writing and the research which underpins her novels.
Lizzie hopes to publish her next romance Sweet Little Lies Summer 2018, and has more Scottish-themed romances planned. As for the years she spent as a teacher, they haven't quite gone to waste as she is building up a reputation as a go-to speaker on indie publishing, and how to plan, write, and publish a debut novel. Lizzie lives in Leicestershire (UK) with her husband and a naughty parrot called Jasper.