#blogtour – Alice by K.L. Loveley @K_L_Loveley @emmamitchellfpr #q&a #giveaway
I'm really pleased to be on the blog tour today for Alice by K.L. Loveley which is a gritty story of a woman who can't take any more and so she turns to alcohol. Here's the blurb:
Alice is near breaking point. Floods have left her beautiful dream home a damaged mess, her step children's lack of respect is giving her migraines and, worst of all, her husband is giving her no support to lean on. Her life is slowly spiralling out of control.

When Alice's daughter, Anne Marie, repeatedly falls victim to aggressive vandals, Alice finally can take no more. She decides to take control of the mess that has become her life, and finally frees herself from the chaos that has been bringing her down.

Freedom, however, isn't as sweet as Alice first thought it might be. She finds herself yearning for something she can't quite put her finger on. In her quest to find it, Alice finds herself turning to drink…
Further down this post there is an amazing giveaway, but first of all here's a fab Q&A with K.L. Loveley herself.
What is the first book you remember reading or having read to you?
I guess that it would be a nursery rhyme book, with all of the old traditional rhymes. My mum loved to read the nursery rhymes to all of her children.
Who is your favourite literary character? 
Anna Karenina from the book of the same name, by Leo Tolstoy
Which book have you always meant to get around to reading, but still not read?
War and Peace, written by Leo Tolstoy.
If you could only take one book with you on a desert island, which would it be?
The Oxford concise dictionary of Quotations. I could amuse myself for hours and learn the quotations verbatim.
What are you currently reading?
Between sisters, written by Cathy Kelly.
Who would be at your dream dinner party (alive, dead or fictional)?
My late father so I could enjoy one more meal with him. Also my mum so that she could enjoy the same pleasure. My husband and Winston Churchill for I would enjoy listening to their conversation. Billy Connolly and Oscar Wilde for their wit and exuberance. Jane Austin and Charlotte Bronte, so that I can pick their brains in a literary sense of course.
What's the best advice you have ever received?
 "To thine own self be true. " William Shakespeare.
What's the worst advice you have ever received?
Not to be so trusting as people lie all of the time about everything. I am an optimist and like to believe that most people are honest.
Who is your hero or heroine (real or fictional)?
Both of my parents.
Where are you happiest?
In my garden, preferably sat on the garden swing on a sunny day. Alternatively in our conservatory looking out onto the garden. 
Who would you like to star in the film of your life?
Kate Winslet or Rosamund Pike.
Describe your best ever holiday.
Cruising the River Nile with my husband. I felt transported into another time in history as I visited the tombs and temples.  We enjoyed a hot air balloon ride over the Valley of the Kings and watched the sun rise. It was magnificent.
That was fabulous, thanks so much for those answers.
---
So if you like the sound of Alice then here's where you can buy it:
Buying links:
Or you could try and win a copy in this amazing giveaway where you could win all of the following:
Signed copy of Alice
Mindfulness for the Frazzled by Ruby Wax
Mindfulness colouring book
Staedtler Colouring Pencils, (Johanna Basford Edition)
Pukka relax tea
K.L. Loveley mindfulness mug
Wow! Good luck.
And why not check out the other blogs on the tour too.
---
About the author: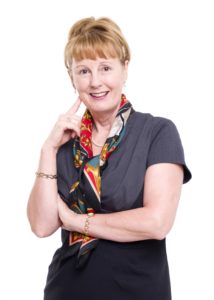 K.L Loveley is a contemporary fiction author from Nottinghamshire, who writes gritty, realistic novels which tackle medical and social issues.
The author has enjoyed a successful 47-year nursing career with the NHS, during which she acquired vast skills. She has transferred her medical knowledge, and incorporated her excellent human observation skills into writing interesting stories about people affected by social and medical issues.
Her debut novel, 'Alice' tackles alcoholism head-on, and presents the reader with an empathetic account of a spiralling addiction and the resulting pattern of hopelessness that many fall into.