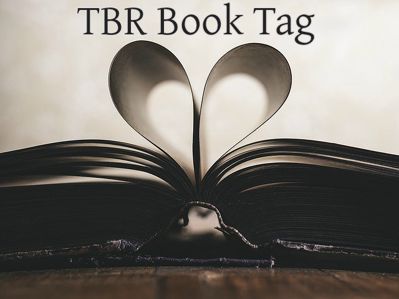 TBR Book Tag
I saw this on the Cleopatra Loves Books blog and asked if I could steal the questions as I love this kind of thing.
How do you keep track of your TBR pile?
I have been using Library Thing for many years. I've been trying to find out when I started using it and I think it was around 8 or 9 years ago. I remember well the mammoth task of logging all the books on my TBR pile and since then I add each book as I buy/receive it and when I finish reading a book I mark it as read on Library Thing and post my review. I
love it as a way of cataloguing my books.
Is your TBR mostly print or e-book?
Definitely mostly e-book. It's surprised me seeing the actual figures as I didn't realise just how many more Kindle than print books I had. I do love my Kindle, particularly the fact that I can have so many books on it.  I can't be doing with the Kindle vs 'real' books debate. It doesn't matter how you read a book, a book is a book.
How do you determine which book from your TBR to read next?
I have a running list each month of books I know I need to read (review books with deadlines) and books that I just simply want to read. There's always more on the list than I know I will read in a month but I find it a help to have a shortlist otherwise where would I start?!
A book that's been on your TBR the longest?
I think that has to be The Handmade House by Geraldine Bedell. I think it sounds like a really interesting read and still hope to read it one day. I remember going out of my way to get hold of it when it first came out in hardback and apparently it came out in 2006. Oh the shame!
"We didn't intend to build a house. We just wanted to move – somewhere a bit bigger, with more of a garden: commonplace enough ambitions, especially for families with young children, especially in Britain, where property is wealth, and so, in some vague and unexamined sense, identity. Not that we were thinking about anything like that." The true and very funny story of how journalist, Geraldine Bedell and her husband Charlie Leadbeater, with no savings and no knowledge of architecture nearly make themselves bankrupt in an attempt to build their dream home. Far more than that, it's about the ultimate fantasy – creating your own made to measure living space. "The Handmade House" tells the story, alternately comical and horrifying, of one family's ambitious and inept attempt to build the perfect home.
A book you recently added to your TBR?
The most recent book I bought was Lily's House by Cassandra Parkin which sounds unusual and intriguing and has a rather pleasant cover.
When Jen goes to her grandmother's house for the last time, she's determined not to dwell on the past. As a child, Jen adored Lily and suspected she might be a witch; but the spell was broken long ago, and now her death means there won't be any reconciliation.

Lily's gone, but the enchantments she wove and the secrets she kept still remain. In Lily's house, Jen and her daughter Marianne reluctantly confront the secrets of the past and present – and discover how dangerous we become when we're trying to protect the ones we love.
A book on your TBR strictly because of its beautiful cover?
I would never buy a book just because of a cover but the one book recently that initially caught my eye because of the cover is Miss Treadway & the Field of Stars by Miranda Emmerson. It just immediately captured my imagination.
How do you find a missing actress in a city where everyone's playing a role?

A mystery, a love-story and a darkly beguiling tale of secrets and reinvention set in 1960s London.

Soho, 1965.

In a tiny two-bed flat above a Turkish café on Neal Street lives Anna Treadway, a young dresser at the Galaxy Theatre.

When the American actress Iolanthe Green disappears after an evening's performance at the Galaxy, the newspapers are wild with speculation about her fate.

But as the news grows old and the case grows colder, it seems Anna is the only person left determined to find out the truth.

Her search for the missing actress will take her into an England she did not know existed: an England of jazz clubs and prison cells, backstreet doctors and seaside ghost towns, where her carefully calibrated existence will be upended by violence but also, perhaps, by love.

For in order to uncover Iolanthe's secrets, Anna is going to have to face up to a few of her own…
A book on your TBR that you never plan on reading?
I'm sure there are loads of books on my TBR pile that I will never read now but I can't say that I am planning not to read any of them.
An unpublished book on your TBR that you're excited for?
I really like the sound of The Phantom Tree by Nicola Cornick. According to the front, fans of Kate Morton will enjoy it so I'm sure I will, and the story sounds full of mystery.
"My name is Mary Seymour and I am the daughter of one queen and the niece of another."

Browsing antiques shops in Wiltshire, Alison Bannister stumbles across a delicate old portrait – supposedly of Anne Boleyn. Except Alison knows better… The woman is Mary Seymour, the daughter of Katherine Parr who was taken to Wolf Hall in 1557 as an unwanted orphan and presumed dead after going missing as a child.

The painting is more than just a beautiful object from Alison's past – it holds the key to her future, unlocking the mystery surrounding Mary's disappearance, and the enigma of Alison's son.

But Alison's quest soon takes a dark and foreboding turn, as a meeting place called the Phantom Tree harbours secrets in its shadows…
I'm also really looking forward to The Keeper of Lost Things by Ruth Hogan. Again it's a book that has all the elements I need to make it a really fantastic read and is another very pretty cover.
MEET THE 'KEEPER OF LOST THINGS'…
Once a celebrated author of short stories now in his twilight years, Anthony Peardew has spent half his life lovingly collecting lost objects, trying to atone for a promise broken many years before.
Realising he is running out of time, he leaves his house and all its lost treasures to his assistant Laura, the one person he can trust to fulfil his legacy and reunite the thousands of objects with their rightful owners.
But the final wishes of the Keeper of Lost Things have unforeseen repercussions which trigger a most serendipitous series of encounters…

With an unforgettable cast of characters that includes young girls with special powers, handsome gardeners, irritable ghosts and an array of irresistible four-legged friends, The Keeper of Lost Things is a debut novel of endless possibilities and joyful discoveries that will leave you bereft once you've finished reading.
WE'RE ALL JUST WAITING TO BE FOUND…
A book on your TBR that everyone has read but you?
Most of them, given the size of it. I keep seeing Missing, Presumed by Susie Steiner being mentioned in various Facebook groups I am in.
72 HOURS TO FIND HER…

'Hits the sweet spot between literary and crime fiction – Gripping' ERIN KELLY

'For those who love their crime fiction rich in psychology, beautifully written and laced with dark humour. Dive in' LUCIE WHITEHOUSE

A MISSING GIRL
Edith Hind is gone, leaving just her coat, a smear of blood and a half-open door.

A DESPERATE FAMILY
Each of her friends and relatives has a version of the truth. But none quite adds up.

A DETECTIVE AT BREAKING POINT
The press grows hungrier by the day. Can DS Manon Bradshaw fend them off, before a missing persons case becomes a murder investigation?
A book on your TBR that everyone recommends to you?
All of the Angie Marsons books featuring DI Kim Stone. I have read the first one and gave it 5*s but, despite having the second and third, I haven't read any of the others yet. I'm sure I will like them, I just need more time!
A book on your TBR that you're dying to read?
I'm dying to get round to an Amanda Prowse novel as I really think I will like them. As I tend to read in order, I would say her first one, Poppy Day.
What would you sacrifice to bring home the one you love?

Ever since hairdresser Poppy Day married her childhood sweetheart, Mart, she's been deliriously happy. Now Mart is fighting in Afghanistan, and Poppy is counting the days until he returns.

It takes one knock at the door to rip Poppy's world apart. Mart has been taken hostage, and it's too dangerous for the army to rescue him.

Poppy is determined to bring him home herself. But her journey will lead her to a heartbreaking dilemma. What price will she pay to save the man she loves?

This is a gripping story of loss and courage from an author who knows what it is like to be the one left behind.
How many books are in your Goodreads TBR shelf?
Moment of truth: I don't use Goodreads but Library Thing is the equivalent and it tells me there are 2134 of which 1389 are Kindle e-books, 495 are crime/thriller books, 56 are books about books. 63 are set in Italy and 55 in Scotland, two of my favourite places. I also seem to have 32 Christmas books and 115 tagged auto/biography.
So there it is. Anybody care to share their own answers to these questions?