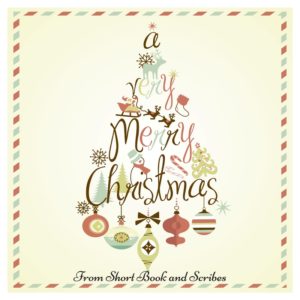 Happy Christmas from Short Book and Scribes!
I'd like to take this opportunity to say Happy Christmas to you all and I hope you have a wonderful festive season. I'll be back in a few days with my top reads of the year post.
It's been a great year for me and my blog. I've done some amazing blog tours and I'd like to thank all the authors and publishers who have asked me to take part. I've read more books than I think I have ever read and there have been some absolute crackers.
One of my highlights was being nominated for Best Newcomer in the Annual Bloggers Bash Awards 2017. Although I didn't win it meant so much to me to be nominated. Thank you to those who nominated and voted for me.
Huge thanks to all those who have read, liked, shared and commented on my posts. I couldn't do it without you.
All that remains for me to say is