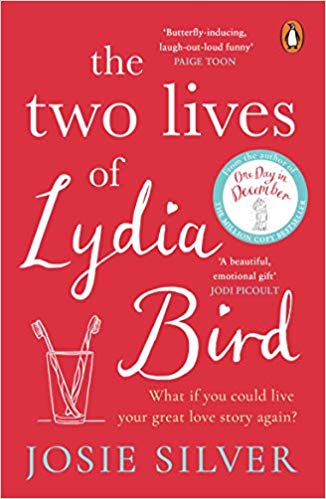 ShortBookandScribes #BookReview – The Two Lives of Lydia Bird by Josie Silver @VikingBooksUK #BlogTour
I loved Josie Silver's first book, One Day in December, and so I'm really pleased to be taking part in the blog tour for The Two Lives of Lydia Bird today and sharing my thoughts about the book. My thanks to Georgia Taylor from Viking Books for the gorgeous proof copy of the book and for asking me to be a part of the tour.
---
What if you could live your great love story again?

Lydia and Freddie. Freddie and Lydia. They've been together for almost a decade, and Lydia thinks their love is indestructible.

But she's wrong. Because on her 27th birthday, Freddie dies in a tragic accident.

So now it's just Lydia, and all she wants to do is hide indoors and sob 'til her eyes fall out. But Lydia knows that Freddie would want her to live her life well. So, enlisting the help of his best friend and her sister Elle, she takes her first tentative steps into the world and starts to live – perhaps even to love – again.

Then something unbelievable happens, and Lydia gets another chance at her old life with Freddie. But what if there's someone in her new life who wants her to stay?

A heart-breaking, uplifting story for fans of PS I Love You and Me Before You, this gorgeously romantic novel will make you laugh, cry and remind you of what a wonderful gift it is to love and to be loved.
---

The Two Lives of Lydia Bird is a sweet and sad story, ultimately uplifting. It wasn't necessarily quite what I was expecting but I enjoyed it so much and found it a really easy book to read.
Lydia and Freddie are those annoying people who found their soulmate at school and have been together ever since. They're perfect for each other and are now planning their wedding. Until, on the night of Lydia's birthday dinner, Freddie detours to pick up their mutual friend, Jonah Jones, and is killed in a car accident. Lydia is heartbroken so when she finds that there is a way to fall asleep and revisit her old life she finds herself doing so as often as she can.
And that's the bit that wasn't quite as I expected. I'm not sure how I thought she would revisit her other life really but once I'd got my head around it it worked really well. It's sort of a parallel universe where everything is very similar but not the same, but Lydia doesn't care as she gets to be with her beloved Freddie again.
I actually ended up enjoying the chapters in Lydia's 'real' world much more than the others, I suppose because I was able to see her slowly getting over her grief there whereas the 'other' world was holding her back. I really liked Lydia and I wanted her to be happy again. I cared about her and her recovery and I loved the ending which was just what I wanted it to be.
There are loads of other brilliant characters in this book. Freddie, when he does appear, is as loveable as expected, Jonah is perfectly portrayed, and then there's Lydia's family and her colleagues. Each plays an important part in her passage through her grief and her eventual emergence at the other side like a butterfly emerging from its cocoon.
I thought this was a gorgeous story of love and loss. I giggled at times and I felt moved at times and what more can you ask for really? It's delightful.
---

---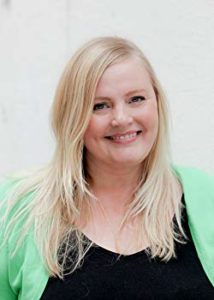 Josie Silver is a writer of love stories.
Her debut novel One Day in December was a Sunday Times & NY Times bestseller and has been translated into more than twenty-five languages.
Josie lives in the midlands with her husband, their sons, and an ever changing cast of animals.