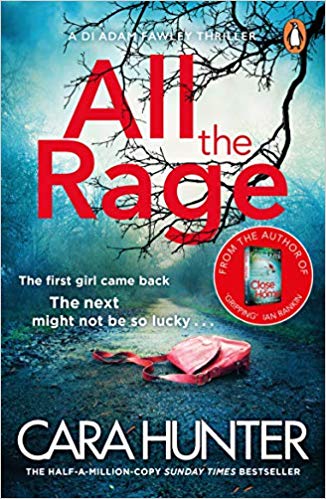 ShortBookandScribes #BookReview – All the Rage by Cara Hunter @VikingBooksUK #AlltheRage #BlogTour
Today's review is for this next instalment in Cara Hunter's brilliant series of books set in Oxford. My thanks to Ellie Hudson of Viking Books (Penguin) for the place on the tour and the proof copy of the book for review purposes.
Cara Hunter has a fantastic newsletter full of info about her books and her research. Sign up here. I always look forward to reading it.
---
A girl is taken from the streets of Oxford. But it's unlike any abduction DI Fawley's seen before . . .

Faith Appleford was attacked, a plastic bag tied over her head, taken to an isolated location . . . and then, by some miracle, she escaped.

What's more, when DC Erica Somer interviews Faith, she quickly becomes convinced that Faith knows who her abductor is.

Yet Faith refuses to press charges.

Without more evidence, it's looking like the police may have to drop the case.

But what happens if Faith's attacker strikes again?
---

What a great read this fourth instalment in the DI Adam Fawley series is. It can be read as a standalone and works perfectly fine like that but I do think the background to the police officers is handy to have. Having said that, I've only read book three out of the others and there's enough back story given for me to get a grip on what happened previously, although it took me until a little way into this book to get back into the swing of who everyone was.
Adam and his team are called upon to investigate a terrible assault on a teenage girl. When another girl goes missing it seems like there might be a pattern emerging. Do they have a serial offender on their hands? Adam is also increasingly concerned because there are similarities with a case from his own past. Is there more to it all than first meets the eye?
It's a fantastic plot and it certainly kept me on my toes all the way to the end, just as it did Fawley and his fellow officers. I loved the various aspects of the investigation and how they were all interweaved. I was also really happy to be reunited not just with Adam, who I think seems pretty much perfect in every way, but also with Somers, Ev, Quinn, Gis and Baxter. They're a tight-knit team who work well together and the characterisations are so strong. I almost felt like I was there with them in the investigation room.
This is a book with no chapters. Instead there are just section breaks. I loved this as it keeps up the pace brilliantly, giving an insight into the frantic nature and intensity of the investigation. I also really like Hunter's use of forums, transcriptions from court reports and police interviews, emails and other similar devices to tell the story. I think it really puts the reader into the midst of the action.
Cara Hunter is a brilliant writer. This is a 440 page book and yet I raced through it. It's so easy to read, so engaging, so gripping. I really didn't want to put it down.
---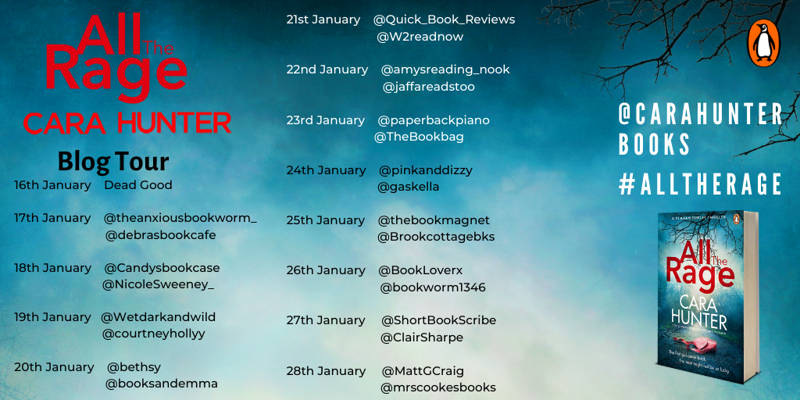 ---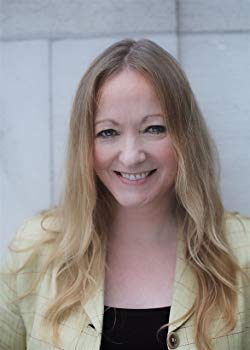 I'm lucky enough to live in the city I write about. Oxford will be familiar to crime fans across the whole world because of the fabulous Morse novels and TV, but my version of the town is a long way from the beautiful ivy-clad colleges. A much edgier place where the crimes are darker and closer to home.
I've always been a voracious reader and viewer of crime – I've learned so much from the outstanding writing that we now see on crime TV like Line of Duty or Broadchurch, and I've tried to recreate the experience of watching series like that for my readers. I love true crime TV as well – my husband used to tease me about it but now just nods sagely and says 'research' !
What else about me? I have pet cats who do their best to distract me whenever I get close to a keyboard (if you have cats, you'll know), I love travelling, spending time with friends, and I have never knowingly turned down a glass of champagne….